by Martin Miron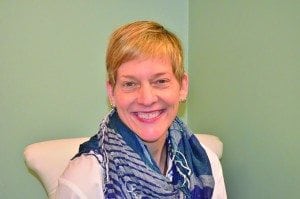 "I believe in the power of choice and I will assist you in any way I can to create your own path to wellness." ~ Dr. Tedeschi
Tedeschi Wellness is a multi-disciplinary, natural solutions clinic, focusing on creating health and wellness for the whole person.
Dr. Karen Tedeschi, owner and chief practitioner at Tedeschi Wellness, employs a wide variety of natural healing modalities. Her diverse knowledge and background helps her see the body from a comprehensive perspective, taking into account emotional, chemical, structural and nutritional factors that affect a person's health.
"It's part of the functional medicine model I've been practicing for over 20 years," she says.
Tedeschi's passion for natural solutions and helping others has roots in her own childhood. She suffered from asthma, and comments, "I did go through the traditional medical treatment, but there was no cure for an asthma attack. They didn't have inhalers yet, so the remedy was going into the bathroom and turning on the steam, and that would often stop the attack. Now I use essential oils combined with heat for sinus problems when necessary."
In her early 20s, she became certified in Reiki and decided to become a massage therapist. While attending the Atlanta School of Massage, she was introduced to chiropractic by her two roommates, who were students at Life University. Intrigued by the complementary nature of the two modalities, she enrolled in Life University after graduating from the Atlanta School of Massage.
Tedeschi believes in empowering patients through education and enabling them to make lasting health improvements and life changes. Known for her ability to solve challenging cases, Tedeschi often helps people find solutions to persistent health conditions they have been unable to resolve using traditional medicines. "Sometimes health is complicated. Sometimes it's not as easy to restore balance with a single adjustment. It often can take time," she says.
Tedeschi utilizes techniques like Applied Kinesiology and SpectraVision biofeedback to gain insight into a person's health, evaluating a broad range of factors including nutrition, environmental toxins, hormones and emotions. Tedeschi says, "The emotional aspect could include anything that influences your happiness. Do you like your job? Your spouse? Did you just have a wreck and are scared to drive? Anything like that can also have an effect on your health."
During her initial 30-day trial period, Tedeschi works closely with each patient to determine what is causing their problems, evaluate which methodologies best address them and whether further assistance is needed from specialized doctors. "During that month we use a variety of techniques. We may use emotional healing, nutritional supplementation, SpectraVision, essential oils, laser treatments, light therapy, and a number of other treatments that can help to bring your body back to its natural state of health," she notes.
Tedeschi also helps people shed pounds, offering new and innovative weight-loss methods like Zerona cold (low level) laser therapy combined with foot baths, chiropractic and nutritional support. She says, "We will look at what nutritional supplements their body might need for cravings or to get them to burn more fat. We also look at any kind of emotional imbalance they might be having. I do adjustments, as well as soft tissue work which addresses scar tissue that may be keeping you from getting rid of fat."
Tedeschi Wellness is located at 1770 Century Blvd., NE, Ste. A, Atlanta. For appointments or information, call 404-320- 0204 or visit TedeschiWellness.com.